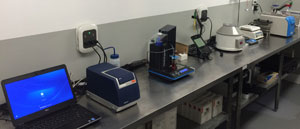 Another step forward in the improvement of Virginia wine quality has taken place with the opening of our new state-of-the-art wine lab in Northern Virginia. Enology Analytics, LLC has opened a full wine-analysis laboratory collocated with Paradise Springs Winery in Clifton, Virginia. The lab is a partnership of Kirk Wiles, owner of Paradise Springs Winery and Neil Temple, a former Principal Partner of the Winery at LaGrange.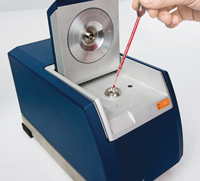 Our laboratory offers analysis of wine for all phases of the winemaking process from must, through fermentation to finished wines. Enology Analytics is the first laboratory on the east coast of the U.S. to utilize the OenoFoss analyzer featuring Fourier Transform Infrared (FTIR) based technology. Enology Analytics provides winemakers with accurate, timely, cost effective information on all parameters of their wines throughout the process from harvest to bottling.
Our website features an online ordering function which allows winemakers to order individual tests or full panels of tests using simple checkboxes with expedited online payment & checkout..